By
World-class trainer and manager Marco Alvan has helped develop some of the MMA world's most talented fighters.  Alvan, the head instructor for Team Link BJJ in Ludlow, Massa., is currently training heavyweight Gabriel "Napao" Gonzaga (11-4) for his upcoming fight at UFC Live: Vera vs. Jones.
A successful MMA fighter and grappler in his own right, Alvan began training in Judo in 1981 at just eight years old.  At the age of 15, he began training in Brazilian jiu-jitsu under Master Jorge Pina Barbosa.  Barbosa brought Alvan to the original Gracie Barra school in Alvan's hometown of Rio de Janeiro, Brazil.
Alvan began training under Master Carlos Gracie Jr. at Barra Gracie, where he shared the mat with Renzo, Ryan and Ralph Gracie at the same time as they were developing their BJJ skills.  He ended his training at Gracie Barra, after receiving his blue belt, and joined the Brazilian army at the age of 19.
Master Carlos Augusto, a fourth-degree BJJ black belt under Master Reylson Gracie, soon opened up a gym in the town that Alvan had relocated to.  Alvan began training at the gym and earned his black belt under Augusto. Alvan taught BJJ in the Brazilian army for seven years.
In 2001, Alvan came to America to help Augusto at his affiliate in California, but he soon decided to relocate to Massachusetts, where he had family.  He had trouble finding a job as a BJJ instructor at first due to location and language barriers, but eventually established a large enough student base to found his own academy and fight team, Marco Alvan BJJ.
The team changed its name to Link BJJ with the addition of Gonzaga in 2006.  Team Link is now host to many notable MMA fighters and grapplers, including Gonzaga, UFC welterweight Ricardo Funch (7-1), former WEC middleweight champion Paulo Filho (19-1), World Fighting League and XCFL light-heavyweight champion Alexandre Moreno (10-2), heavyweight Brian Olsen (9-1) and many other developing fighters.  UFC light-heavyweight Thiago Silva was formerly managed by Alvan and trained at Team Link.
In addition to being a distinguished MMA team, Link BJJ holds many achievements in grappling competition.  Team Link has won the title of North American Grappling Association (NAGA) New England overall team champion for six consecutive years.  Alvan holds many individual accomplishments in grappling as well.
On Feb. 4, 2006, Alvan was named Brazilian jiu-jitsu instructor of the year (2005), and inducted into the U.S.A. Martial Arts Hall of Fame.  In 2009, he placed first in the black belt division of the New York International Open Championship hosted by the International Brazilian Jiu-Jitsu Federation (IBJJF).  Alvan also holds a purple belt in Judo.
Alvan was scheduled to meet UFC veteran and TUF season four contestant Jorge Rivera in a 10-minute NAGA no-gi superfight on Feb. 6, but the grappling match was postponed due to Rivera's upcoming fight with Nate Quarry at UFC Fight Night 21.  Alvan has a background competing in MMA as well, going 3-1 in professional competitions in both Brazil and America before retiring.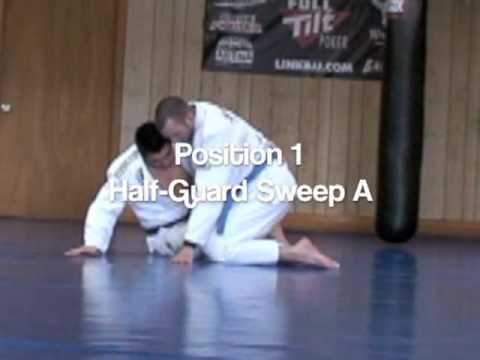 Paulo Filho is expected to meet Bellator middleweight champion Hector Lombard in a non-title fight at Bellator Fighting Championships 19 on May 20.
Ricardo Funch was scheduled to face Matt Riddle at UFC 111, but was forced out of the fight due to a foot laceration.
Gabriel Gonzaga will meet Junior Dos Santos in the co-main event of UFC Live: Vera vs. Jones Sunday night. The event will air live on Versus at 9 p.m. EST.
Video: Marco Alvan at NY International BJJ Open (2009) and Team Link instructional videos