By
In the first episode of UFC Primetime: St. Pierre vs. Hardy, UFC welterweight champion Georges "Rush St. Pierre says, "I'm a martial artist, he's not. He probably doesn't understand the meaning of this, but after the fight I guarantee he will," in regard to his opponent, Dan "The Outlaw" Hardy (23-6-1).
This statement may be a stretch, but at UFC 111 St. Pierre will no doubt attempt to prove that his game is on another level, like he has against so many opponents in the past.
Two-time UFC welterweight champion and former TKO Canadian welterweight champion Georges St. Pierre will make his fourth title defense, since winning the undisputed championship in 2008, this Saturday in the main event of UFC 111 at the Prudential Center in Newark, N.J.
Currently training out of Jackson's Mixed Martial Arts and Zahabi MMA, St. Pierre has trained with various gyms, coaches and fighters throughout his MMA career. St. Pierre's head trainer is Firas Zahabi and his muay thai coach is Phil Nurse.
Considered by many as one of the most well rounded fighters in MMA today, St. Pierre holds a third-degree black belt in Kyokushin-kaikan karate and a black belt in Brazilian jiu-jitsu. St. Pierre is known for his wrestling skills and strong takedown defense.
Fighting out of Montreal, Quebec, Canada, St. Pierre holds a professional MMA record of 19-2. St. Pierre has avenged both of his losses, to Matt Hughes and Matt Serra, and looks to continue his six-fight win streak. He has defeated one current and three former UFC champions in his career.
In the main event of UFC 94, St. Pierre defended his welterweight championship against lightweight champion B.J. Penn in a rematch of their UFC 58 meeting, in which St. Pierre was the victor via split decision. The fighters traded exchanges from the feet and the clinch for the first round, with Penn successfully fending off takedown attempts.
In the second round St. Pierre was finally able to take Penn down and execute his game plan. St. Pierre took Penn down and passed his guard with ease for the majority of the remainder of the fight, landing vicious ground-and-pound. St. Pierre outlanded Penn 234-67 in total strikes, according to compustrke.com. The fight was stopped by Penn's corner at the end of the fourth round and St. Pierre earned the victory via TKO.
In his last fight, in the co-main event of UFC 100, St. Pierre defended his welterweight championship against Brazilian muay thai expert Thiago Alves. St. Pierre both exchanged punches with and took down Alves with ease in the five round competition.
St. Pierre outlanded Alves 135-83 in total strikes and earned 11 takedowns. He attempted submissions and even dropped Alves in the third round, but was unable to finish him. St. Pierre dominated the fight, scoring a unanimous decision victory: 50-45, 50-44, 50-45.
In his last 13 fights St. Pierre has just one loss, which came to Matt Serra at UFC 69. His opponent at UFC 111 will present the same threat that helped Serra overcome the odds three years ago: knockout power.
Fighting out of Nottingham, England, Hardy holds a black belt in tae kwon do and a brown belt in Brazilian jiu-jitsu. Hardy is a powerful standup fighter with a perfect 4-0 record in UFC competition. Of his 23 wins, 11 have come by way of knockout or TKO.
St. Pierre learned from his loss to Serra and improved his game. In their second meeting he was more reluctant to stand with Serra and rather took him to the ground from the start of the match and landed devastating ground-and-pound. Expect St. Pierre's game plan to be much similar when he faces Hardy.
Many people are ruling Hardy out of the fight, and it's hard not to question his chances considering St. Pierre's impressive track record. However, Hardy embraces his underdog role and will at the least have a puncher's chance at UFC 111.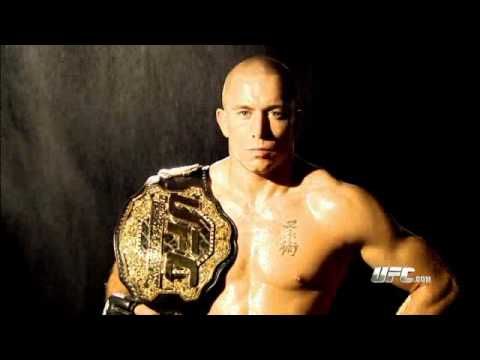 Live pay-per-view coverage of UFC 111 will begin at 10 p.m. EST.