By
Australia is currently the hotspot for MMA action, as we get ready for UFC 110, which will occur in Sydney. Highlighting the Main Card is the much anticipated Nogueira vs. Velasquez. However, there is another fight that may draw more attention.
Only separated by three years of age, middleweights Wanderlei Silva (33) and Michael Bisping (30) are more dramatically separated by eight years of professional experience. With his first professional bout in 1996, Silva has risen to become not only a great fighter at 32-10-1 (1 NC), but also a great leader and teacher, starting his own fight team (Wand) in Las Vegas, Nev.
Bisping, on the other hand, began his professional career in 2004 at Pride & Glory 2: Battle of the Ages, in which he won the fight in 0:38 with an armbar over Steve Matthews (2-4-0). Since then, Bisping has generated an 18-2 record – his only losses occurring within the past two years. He was undefeated with a record of 14-0 until a loss to Rashad Evans (14-1-1) in 2007 at UFC 78 on a split decision.
More recently, Bisping, also known as "The Count," added his only other loss against United States wrestling specialist Dan Henderson. Prior to the fight, which occurred at UFC 100 in Las Vegas, Nev., Bisping and Henderson squared off in a different venue: The Ultimate Fighter: United States vs. United Kingdom. Bisping coached the UK's team, as he grew up in Clitheroe, Lancashire.
In a fight with implications of a shot at Anderson Silva for the Middleweight Championship Belt, Bisping looked to improve his record to 15-1 and contendership, but Henderson had other plans. In what seemed to be an evenly matched first round, both fighters exchanged blows using their hands and feet, which is not surprising, beings that Bisping's style indicates a background in kickboxing, BJJ and Muay Thai.
By the end of the round, it was quite obvious that Wolfslair MMA Academy's own, Bisping, was fatigued, and at 3:20 in the second round, after another match of punches and kicks from both fighters, Henderson landed two big punches to defeat Bisping via an absolutely ruthless knockout.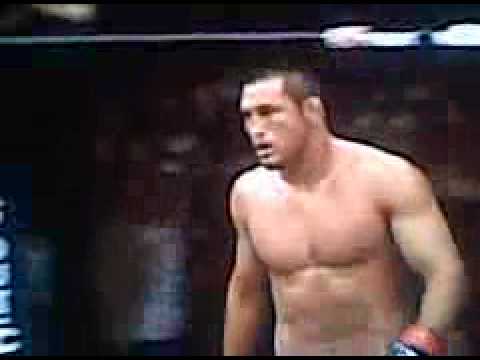 Bisping would rebound nicely, as he ventured off to his homeland of England where he would face off against Canadian BJJ specialist Denis Kang at UFC 105 in Manchester.
The fight would win Fight of the Night honors, and featured a much different Bisping. Contrary to Bisping's prior fight, his opponent gained complete control of the first round, mounting Bisping twice in the early-going.
Bisping followed with a statement kick to the head, which grazed Kang, and then followed up with two of his own takedowns. After a few jabs and another takedown, Bisping mounted Kang and finished him off with punches and knees. The referee stopped the fight at 4:24 of the second round, declaring Bisping the winner by TKO.
So, will Silva's quick and aggressive Muay Thai and BJJ style, paired with the extra eight years of professional experience, bode well for the 18-2 Bisping? Bisping certainly thinks so, especially after tweaking his defensive posture, according to an interview on Bisping's website.
"I've been working a lot of my defense, obviously since the Dan Henderson fight," he commented. "I had no choice. I got knocked out there, and I'm not in a rush for that to happen again. I've been working on my defense, and I've got no qualms standing with Wanderlei."
UFC 110 will air on February 21, 2010, and we will find out if Bisping has what it takes to handle a veteran and rank among the top middleweights in the world.