By
Black House MMA is home to some of the most accomplished and promising fighters in all of MMA. Tough Media's Ed Soares and viagra super active Jorge Guimaraes founded the private facility, based out of Los Angeles, CA, in order to provide a place for the fighters they represent to train when in the area.
Tough Media is a management company headed by Soares and Guimaraes, co-owners and operators of Black House MMA.
Guimaraes and Soares are extremely influential and successful figures in the MMA world.  Guimaraes came to America with the Gracie family and quickly became an ambassador for the sport of MMA.   Guimaraes has worked with Pride and the UFC and in 1997 launched "Passing The Guard," a show focused on MMA news and coverage: the first of its kind.  Soares, owner of Sinister Brand Clothing, joined Guimares to produce the show on American television in April of 2004.
"Black House is not so much a team, but a facility for all the fighters," said Ed Soares in a recent interview via telephone.  "Each fighter has a different set of trainers, depending upon who they're fighting next and their strategy.  Each fighter has a camp tailored to his needs."
Black House hosts an impressive list of MMA superstars including, UFC middleweight champion Anderson Silva, UFC light-heavyweight champion Lyoto Machida, WEC featherweight champion Jose Aldo, Antonio Rodrigo Nogueira, Antonio Rogerio Nogueira, Junior Dos Santos, Pedro Rizzo, Paulo Filho, Wagney Fabiano, Thales Leites, Diego Nunes, Chase Gormley, Andre Galvao, Fabricio Camoes, Glover Teixeira, Mario Miranda and Rafael Cavalcante.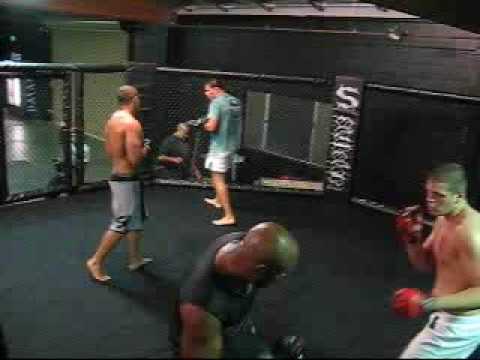 Black House fighter and UFC heavyweight contender, Antonio Rodrigo Nogueira, has an upcoming match-up against Cain Velasquez on Feb. 21 in the main event of UFC 110. Nogueira left Brazilian Top Team to train with Black House in 2007 and has gone 3-1 in the UFC since.
Nogueira is currently training in San Diego with training partners Mark Munoz and Junior Dos Santos, according to Soares. Nogueira is working with his boxing coach Luiz Dorea and his new muay tai coach Billy Schiebe in preparation for the fight.
Nogueira's regular muay tai coach since 2000, Luiz Alves, suffered a stroke and crashed his car into a post in Rio De Janeiro, Brazil on Jan. 26. Alves, president of the Brazilian Muay Thai Federation, remains hospitalized. The accident marks a huge blow to Nogueira's camp.
Dominant UFC middleweight champion and arguably the top pound-for-pound fighter in the world, Anderson Silva, is in preparation for his main event title defense against Vitor Belfort on Apr. 10 at UFC 112 in Abu Dhabi. Silva is currently training with coach Josuel Distak, a former trainer of Belfort, for his upcoming fight, according to Soares.
Silva is working with his muay thai coach Daniel Woirin, stregnth and conditioning coach Rogerio Camoes and boxing coach Cesario in preparation for the fight. He often works on his boxing with legendary trainer Freddie Roach as well.
Silva is working with his training partners, Andre Galvao, Rafael Cavalcante and Ronaldo Souza. Silva and Nogueira often train together as well.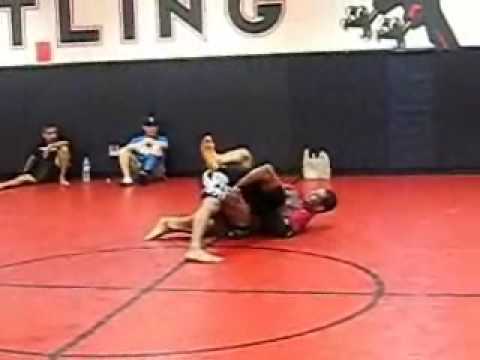 "It's not so much the coaches. It's the group of people he trains with. Anderson is different. He puts on a good camp," said Soares.