By
Is it destiny to grow up in a family of a certain trade? What about a family of fighters? The historic Hart family, hailing from Canada is one of the most famous amateur and professional wrestling families in organized fighting history. However, there is a more unique story…
Born in Washington, D.C. and raised in Albuquerque, New Mexico, Greg Jackson took a different route than your run-of-the-mill mixed martial artist. With a family of champion wrestlers, including his father, uncle and brother, Jackson learned to develop wrestling rather quickly, while growing up in a rough neighborhood.
What's more, Jackson decided, at a young age, that wrestling wasn't enough. Mixing in some Judo with his wrestling expertise, Jackson soon developed his own form of martial arts. And by 1992, he was ready to open up shop and begin teaching others what had become known as Gaidojutsu.
History was made in 1993, when Jackson saw his first Ultimate Fighting Championship, and took a page out of the Gracie family's book, adding BJJ to his fighting form. He's also added kickboxing to the form, learning from his mentor and five time world champion Michael Winkeljohn.
What is known as The World's Premiere Fight Team, Jackson's Mixed Martial Arts, located in his hometown of Albuquerque was officially named an MMA school in 2000, and since its birth, the school has developed ten world champions. It is even said that Jackson's fighters have an 81-percent winning percentage, according to Sherdog.
As a guy that mainly taught himself, Jackson's coaching tendencies are among the best, as seen by his repertoire of successful fighters, which include light heavyweight Jon Jones, Nate Marquardt, former light heavyweight champion Rashad Evans, and current UFC welterweight champion Georges St. Pierre.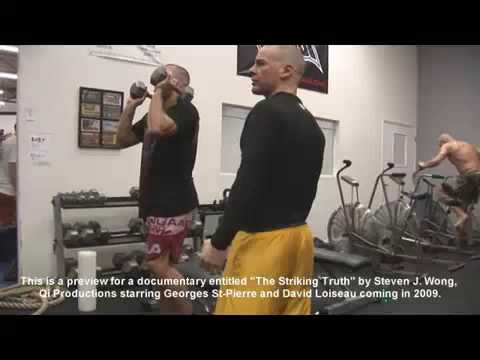 The best thing about Jackson's coaching? Passion.
"I like changing people's lives for the better," Jackson said in an interview with his school's website.
"I think that's definitely the part I'm addicted to. When I see somebody that you know is just a normal student and their life becomes better, they become a stronger person, they become a better person, that something that really exemplifies why I'm in this business."
Jackson works alongside Winkeljohn, who coaches kickboxing at the academy, as well as strength and conditioning coach Chris Luttrell, and Chad Lemoine – each providing expertise in the areas that make Gaidojutsu the powerful form that it has become.
Jackson is currently filming a documentary on the genesis and development of Jackson's MMA, and will see some of his fighters face off at UFC Live on March 21, 2010, including Jon Jones, Paul Buentello, Eliot Marshall, Clay Guida, and Brendan Shaub.