By
The Bojangles Coliseum in Charlotte, N.C. will be the home of UFC Fight Night 21, tonight, as Peruvian-American lightweight Kenny Florian (12-4) and Japanese lightweight Takanori Gomi (31-5) headline the event.
Hailing from Brookline, Mass., Florian has a blackbelt in BJJ and Genjitsu, and also specializes in Muay Thai, and is ranked by multiple MMA publications as the third best lightweight in the world. Tonight's fight could set the foundation for his status in mixed martial arts with another win.
"Ken-Flo" split his last two fights, both occurring in 2009. In August of 2008, he faced off against B.J. Penn for the Lightweight Championship at UFC 101 in Philadelphia, Penn.
This wasn't his first title shot, as he formerly had an opportunity in 2006 at UFC 64 in Las Vegas, Nev. against former champion Shawn Sherk.
Penn, who was labeled the most dominant fighter in mixed martial arts, was pushed to four rounds by Florian, but was still able to hang on and force Ken-Flo into submission with a rear naked chokehold at 3:54 in the fourth round.
So, Florian got back on his feet and prepared for his next fight against American Clay Guida at UFC 107, where Penn headlined that event, defeating Diego Sanchez to once again retain his title.
Memphis, Tenn. was the home of this event, and Florian didn't take much time to prove the critics wrong. This time around, it was Florian who won the bout with a rear naked chokehold at 2:19 in the second round.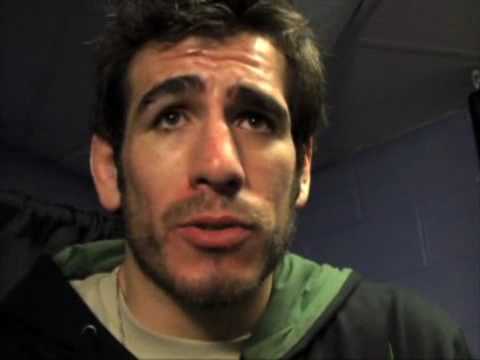 Florian, who owns and fights out of his own gym (Florian Martial Arts Center), with his brother Keith, will headline tonight's event, which also includes Ross Pearson vs. Dennis Silver, Roy Nelson vs. Stefan Struve, and Nate Quarry vs. Jorge Rivera.
While Gomi has been criticized for his career's decline over the last few years, Florian has said that he is not a believer in Gomi's lack of talent at this stage in his career, according to MMA Weekly. The big concern for Gomi will most likely be falling to submission, as he has lost three of his five bouts this way. Florian can back that up, as he has made eight of his professional opponents submit.
UFC Fight Night 21's doors open at 4:00 p.m. eastern time, and the first bout begins at 5:00 p.m. eastern time. It will air tonight on Spike TV at 8:00 p.m. eastern time.