By
Mike "Quick" Swick keeps his name while throwing "punches in bunches" at his opponents in octagon.
Swick started out as a child interested in being the Karate Kid, he claims.  Things progressed from there and after his appearance on the original season of The Ultimate Fighter as a light heavyweight, he went on board with UFC full time.  Swick took some classes but found his calling with UFC.
Winning 14 of his past 16 fights, Swick is known for his fast and furious punching style.  He takes his opponents down with punches early.  Sometimes, it doesn't work and he has to fight a whole match, usually still winning because of his punches.
In his last match up against Ben Saunders in UFC 99, only his fourth match since dropping to welterweight, he won by TKO (punches) 3:47 minutes into the second round.  He won "Knockout of the Night" honors as well.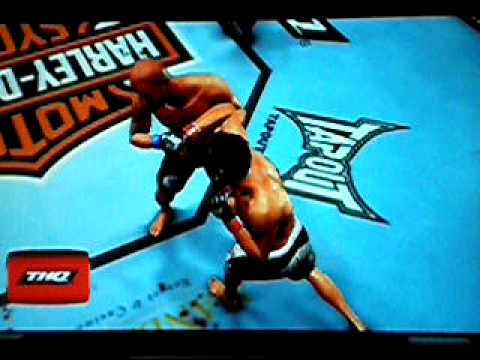 He was then set to fight Martin Kampmann at UFC 103.  The winner of that match would be offered a chance at the title, versus George St. Pierre.  Swick was injured while training and was unable to fight.  He will replace injured Kim Dong-hyun in UFC 105 on November 14, 2009 versus Dan Hardy.
Swick will set out to add another victory to his seven match streak.  After this, he will continue to fight for his dream title.