By
With the world of Mixed Martial Arts growing more popular by the day, there are many misconceptions about the sport.  Here's setting the record straight.
10.  MMA has been around since the time of the ancient Greeks.
Around 600 BC, the Greeks started a new sport in their ancient Olympic Games.  This new sport, Pankration (meaning "all powers") combined the elements of wrestling and boxing into one sport.  Similar to today, matches were fought in rings and were won by knocking your opponent unconscious or through submission by the opponent raising his hand.
9.  Many believe that fighters fast to lose weight in days before an event, but most chose to lose it in a healthy way.   Fighters often lose the weight inflatable tents through different ways.  Some use diet and exercise, while others go sweat it out in the sauna.  Seemingly, most fighters are dedicated to a healthy and natural diet all year, as to avoid the last minute weight loss.
8.  Some fighters say the biggest mistake you can make is not being humble.  In an interview with MMA frenzy, Cole Miller said that not being humble often leads to a humiliating loss, making a fighter want to rethink his career choice.
7.  MMA is a team sport– a fighter's team, staff and trainers are the force behind the fighters.  They're the people closest to the fighter; after spending hours a day in training, they're often thought of as family.  Fighters and coaches often give their all to each other, which has been a winning combination in the world of MMA.
6.  UFC champs gets to keep the belt.  UFC heavyweight champion Ricco Rodriguez supposedly tried to sell his belt on Ebay in 2008 to raise money for a local school.
5.  The first publicized "MMA" event was in China in 1909 between British boxer Hercules O'Brien and Chinese martial artist Huo Yuan Jia.  The fighters had a hard time agreeing to the rules of the match, but they decided that whoever could knock down the other would win. 
The 2006 movie Fearless, is loosely based off of this fight and focuses on Yuan Jia's life, who is arguably one of the most famous Chinese martial artists of all times.
4.  Thought Cub Swanson got knocked out quickly in June 2009 by Jose Aldo?  His eight seconds before knockout is a century compared to the knockout of Lautaro Tucas by Chris Clements in three seconds back in 2006.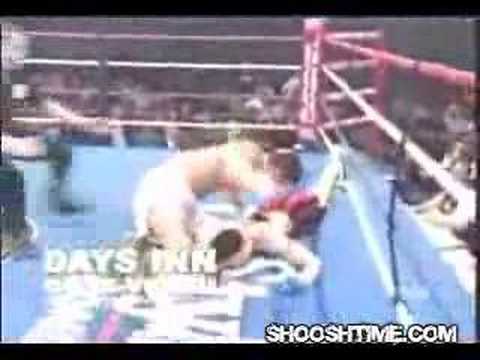 3.  UFC continued to grow in popularity in the mid 90s, when they promoted their fights as "the bloodiest fighting you'll ever see."  Critics referred to it as "human cockfighting."  Interestingly, the sport's death rate is extremely low; its death count is currently being debated.  Some reports, for example associatedcontent.com,  state there are no deaths in the sport's history, others, such as Grapplearts.com, say one death has occurred. 
2.  MMA is one of the most regulated sports in the world.  With numerous rules and judges, in addition to set time limits and amount of rounds, the league's concern for the fighters' safety is most important.  The regulation system is under the Unified Rules of Mixed Martial Arts and includes over 30 rules.  Many of these rules are similar to those used in Olympic events.
More precautions are taken with fighters than with many athletes from other sports.  Medical teams are present at every fight, and fighters often receive MRIs both before and after fights.
1.  MMA fighters have been successful collegiate athletes and Olympic athletes; the first ever being Mark Schultz, who received a gold medal in wrestling during the 1984 Olympic Games.  Schultz fought one MMA fight before returning to coach wrestling at the collegiate level.
Other Olympic athletes and MMA fighters include Rulon Gardner, Kevin Jackson and Kenny Monday.  Most have only fought in several matches.
To learn about the misconceptions of the dangers of UFC, click here.
To read more about the quickest knockouts, click here.